B707 Productions
Presents
Hollie's Dress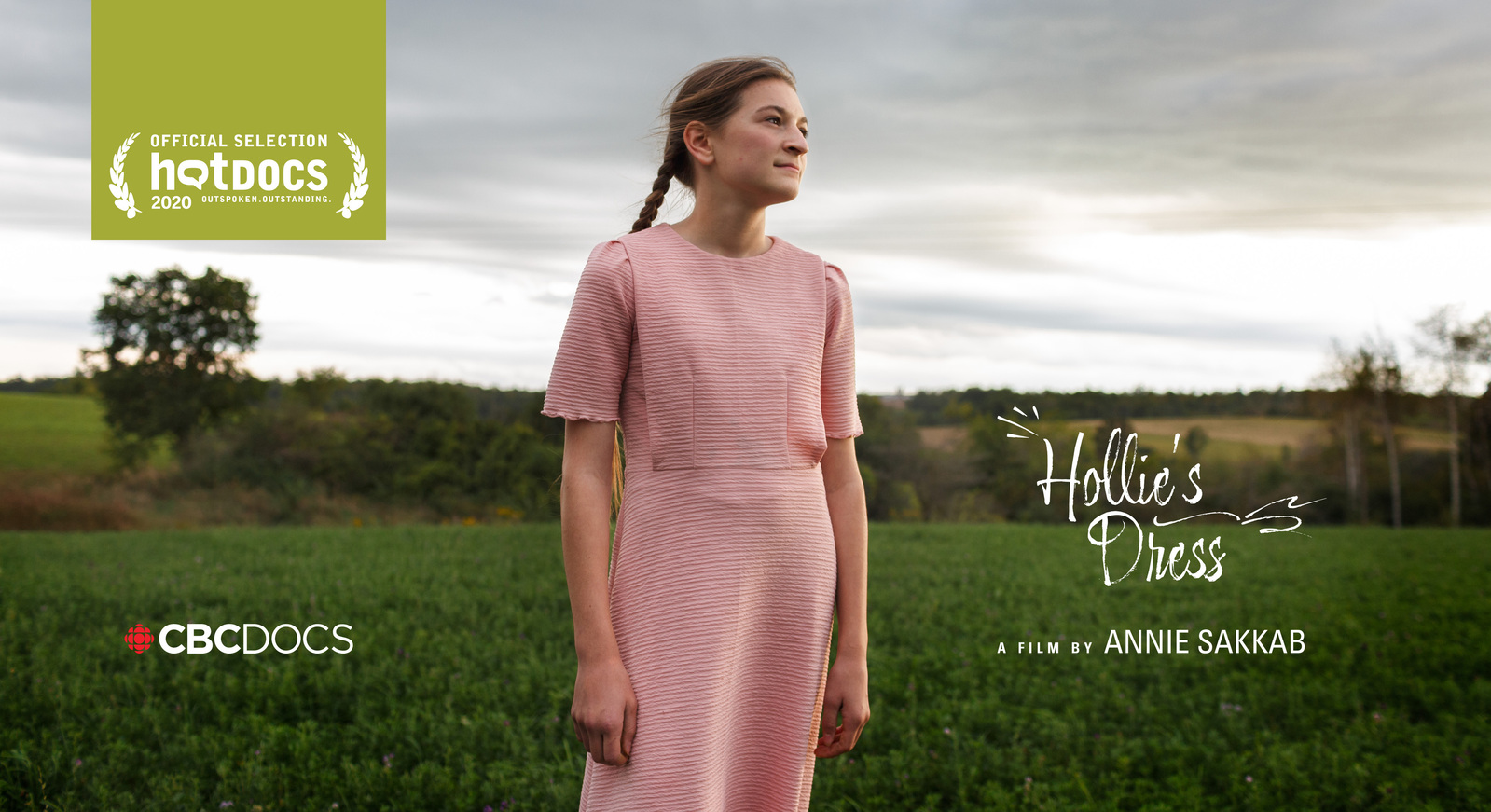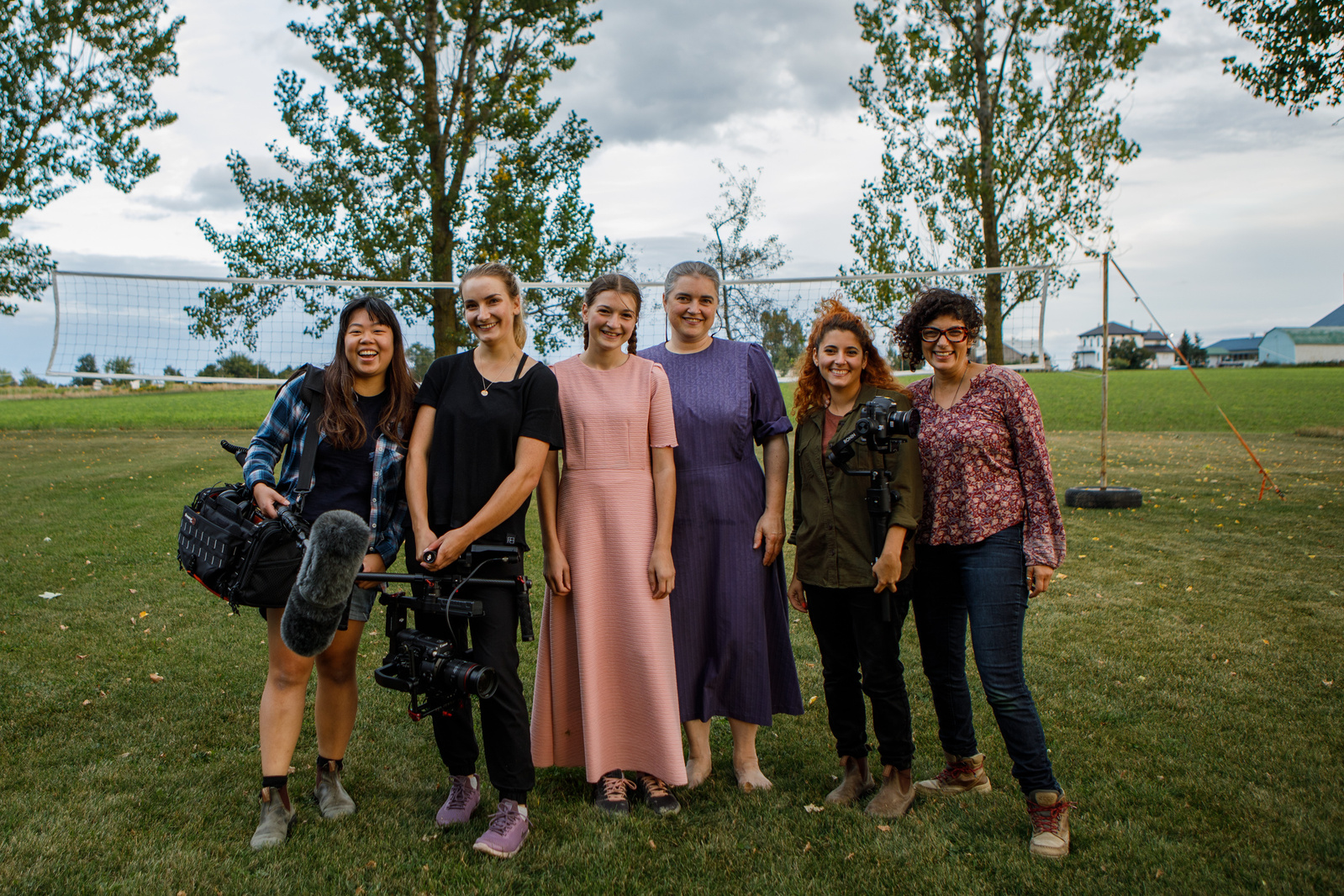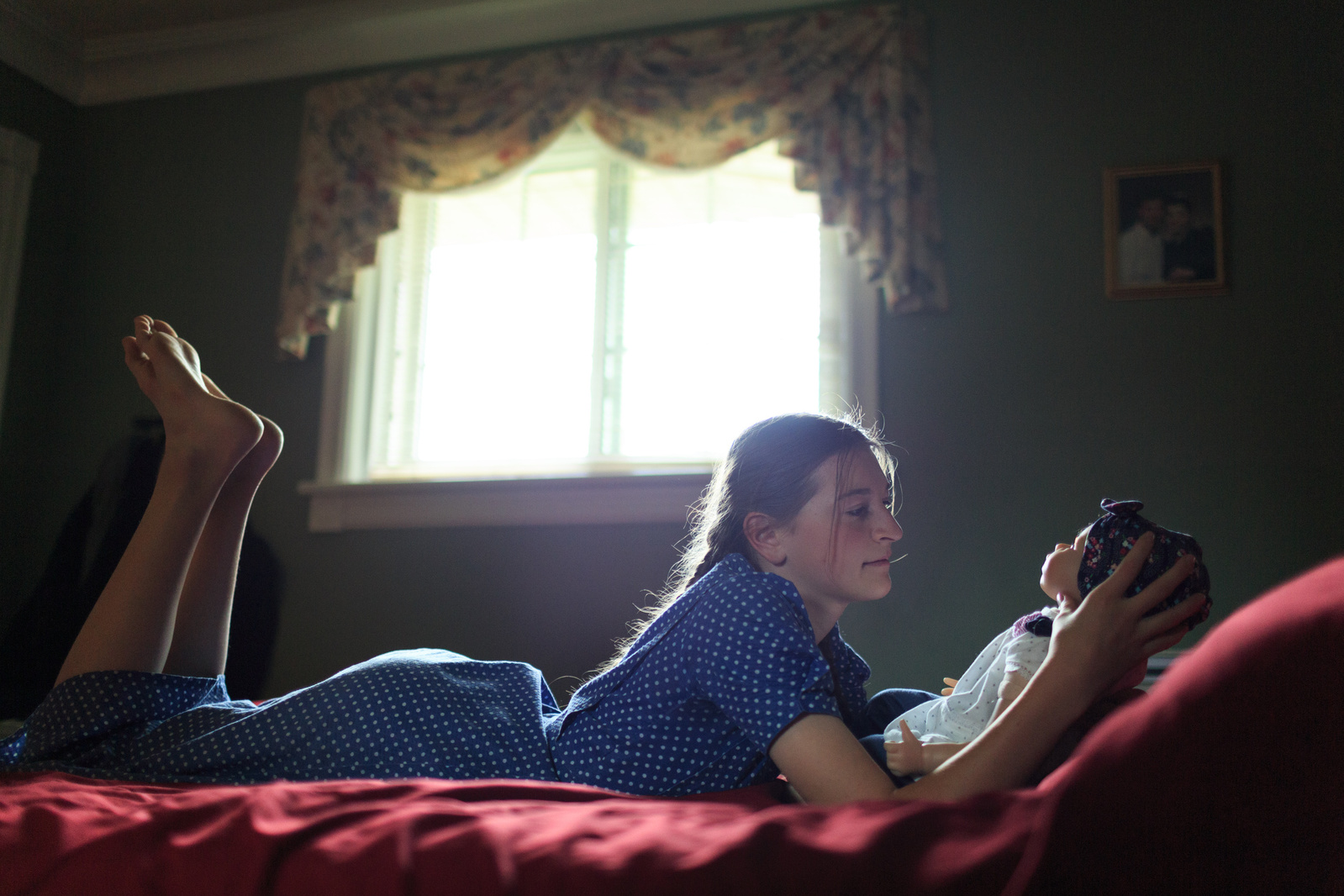 OFFICIAL SELECTION
Hot Docs Canadian International Documentary Festival
Forest City Film Festival
Yorkton Film Festival
EnergaCAMERIMAGE International Film Festival
54th WorldFest Houston
The Women's Voices Now online Film festival
Independent Shorts Awards, Honorable Mention
Canada Shorts
Emerging Filmmaker Screen Awards
Cinematography Screen Awards
Los Angeles Cinematography AWARDS (LACA)
Canadian International Fashion Film Festival
UK Fashion Film Festival
Fashion Film Festival Chicago
Venice Film Awards
Goa Short Film Festival
Best Global Shorts
Great Lakes Christian Film Festival
Austria International Film Festival
Madrid Art Film Festival
Sheffield Short Film Festival
The First-Time Filmmaker Showcase
International Screen Awards
Lift-Off Global Network
American Screen Awards
European Cinematography Awards, Finalist
New York Cinematography Award, Semi-Finalist
Moondance International Film Festival, Semi Finalist
jellyFEST-Season 6
Milan Gold Awards
GloryReelz Christian Film Fest
Winnipeg Real to Reel Film Festival
Fotofilm International Short Film Festival
Jelly Film Festival
Sheffield Short Film Festival
Christian Film Festival (CFF)
Best Global Shorts
Toronto International Women Film Festival
Women in Toronto International Women's Film Festival
Sheffield Christian Film & Media Festival
Green Mountain Christian Film Festival
Prague International Indie Film Festival
AWARDS

Yorkton Film Festival, Golden Sheaf Award
Forest City Film Festival, Canada Life Best Short Documentary
Canada Shorts - Canadian & International Short Film Festival, Award of Excellence
Emerging Filmmakers Screen Awards, Award of Excellence
Cinematography Screen Awards, Golden Award
International Screen Awards
Milan Gold Awards
Independent Shorts Awards, Honorable Mention
Madrid Art Film Festival
Best Global Shorts
Women's Voices Now, Honourable Mention
Los Angeles Cinematography AWARDS (LACA), Best First Time Director
Prague International Indie Film Festival, Best Documentary Short
54th WorldFest Houston, Bronze Remi Award, Documentary Short
Venice Film Festival, Honorable Mention
Independent Shorts Awards, Honorable Mention
FINALIST
Hot Docs Canadian International Documentary Festival, Tracey Lindalee Awards, Top Finalist
New York Cinematography Award, Semi-Finalist
European Cinematography Awards, Finalist
Moondance International Film Festival, Semi Finalist
Fotofilm Internatıonal Short Film Festival
As 14-year-old Hollie sews her first dress with her mother, she faces the decision all Mennonite girls must make when they reach adulthood. Will she put on the dress and become a full member of the Mennonite church and assume her role as a mother, or will she leave the church behind to join the wider world?

At the market, as Hollie sorts through the fabrics to look for colours and patterns that appeal to her sensibilities, her voiceover reveals - with a certain trepidation - the life that she envisions for herself.

At home, Hollie spreads out the fabric and pattern with her mother, to prepare for cutting of the shapes and panels that will form her first dress. Her mother Deborah recounts how she felt when grandma helped her cut and sew her first dress, and how she felt when she helped Hollie's eldest sister cut and sew the sister's first dress just a couple years ago - and now sister is already married. Through the stories of three generations of women making their first dresses, mother passes to daughter the family values and community traditions that shape Hollie's anticipation of her future roles as wife and mother.
My first film
about a girl making
her first dress
Words and Photography by Annie Sakkab
When I first met Hollie three years ago, she was an energetic 11-year-old, running barefoot in the garden with a small white plate she used to help her mom harvest their home-grown beans. She knew that when she'd be a little older, she would have to make the decision to get married and assume her role as a mother, or get a job and find a career.
As a woman who grew up in Jordan's patriarchal society, I wondered how the choices of the girls and young women back home differ from the girls and young women in the Mennonite community. How do we define freedom of choice?
And so this project began.
I asked Hollie's mother, Deborah, if I could follow her daughter through to her teenage years to look at the elements around her that would eventually lead to the big decision she would have to make when she turns 16.
Hollie accepted.
During our time together, I asked her to show me her dolls. Typically, Mennonite girls get their last doll at age 12 to mark the end of their childhood. We walked together down the stairs to the basement and took out a box with a collection of tiny pants, jackets and tops that Hollie made over the years for her dolls. They were beautiful. Girls practice sewing from a young age because they know they will be sewing for themselves and families when they're older.
When the time came for Hollie to make her first dress, we both knew this was a critical moment in her transition to a young woman.

Hollie and her family are Markham-Waterloo Mennonites. Unlike Old Order Mennonites in their neighbourhood, they split from that group in the late 1930s so they could drive cars and use electricity.
Traditionally, Mennonites live according to a strict interpretation of the Bible. Gender roles are clearly defined from a young age. Girls are taught how to quilt, cook, and clean. Boys are taught how to farm and drive tractors. Children are given their future identity from the day they are born. For the outsider, this social hierarchy is seen as patriarchal with limited choices. From within the Mennonite community, it is seen as having many choices with distinct roles and responsibilities that complement each other.
In my journey documenting Hollie, I've questioned my own identity where individuality and free-thinking are seen as a virtue. I've looked back at the choices I've made and wondered if they really my own or the result of the social and peer pressure around me.
How different is my life compared to Hollie's? I see the life of many girls growing up in the Middle East. Is their life really better? They too are conditioned to be homemakers and mothers. How do they define their freedom of choice from their perspective?
As I was making the film of Hollie making her first dress, I asked her about the pressures that she faces now as a teenager.
"I want my dress to be just as nice as the others. I want it to fit properly. I want my hair to be neat."
It is a very simple answer. They are certainly similar to the pressures I felt in my teenage years. Are her pressures less valid than mine because of the life they chose to live as Mennonites? Of course not.
Hollie is now a shy 14-year-old. She blushes when asked a question. Now that she's out of school, she's excited to start camping with her friends from church. She knows the day will come when she has to make her decision.
Hollie's Dress is a peek into the life of this Mennonite girl. It's a conversation between a mother and her daughter. Their relationship gives us a glimpse into a life less known.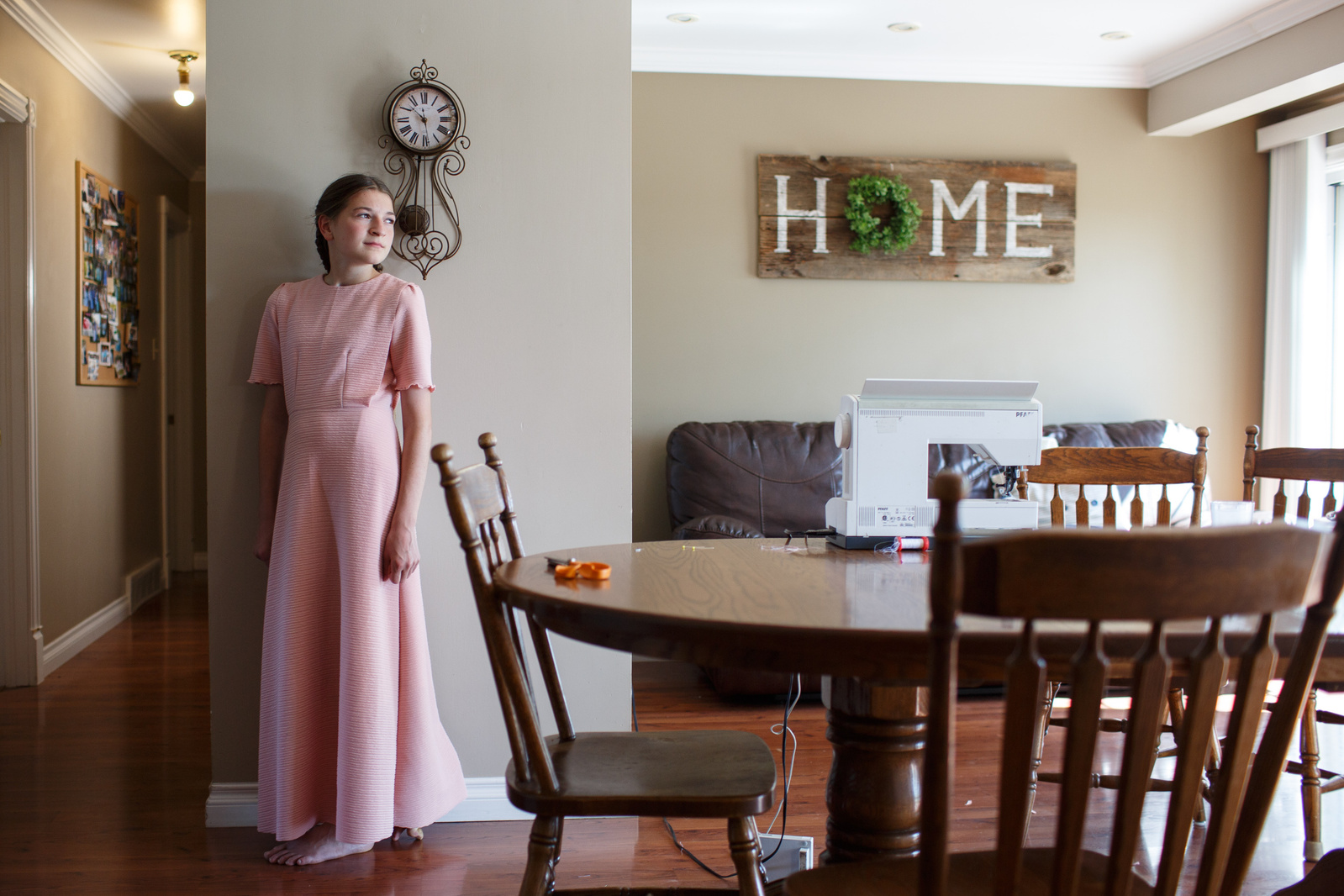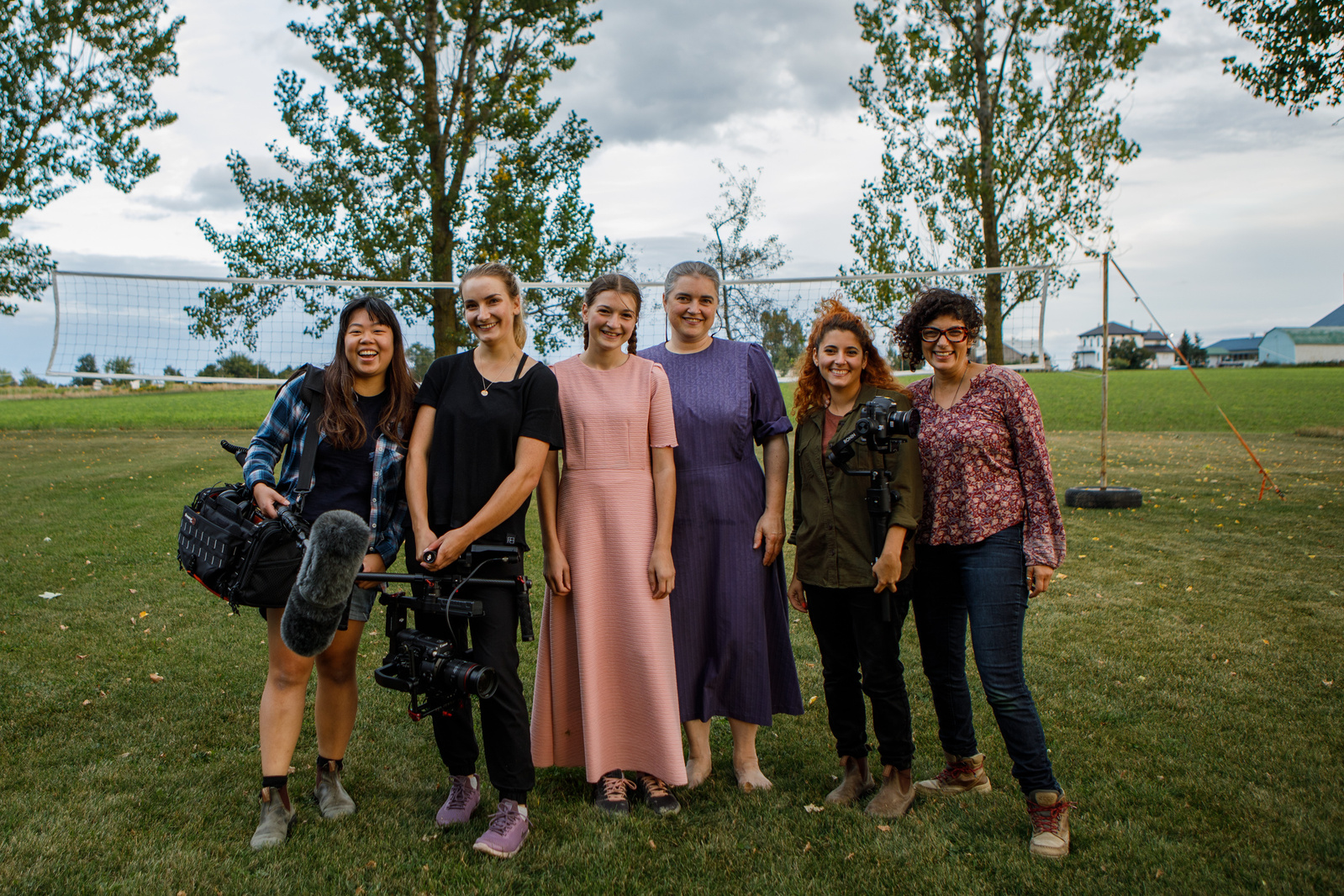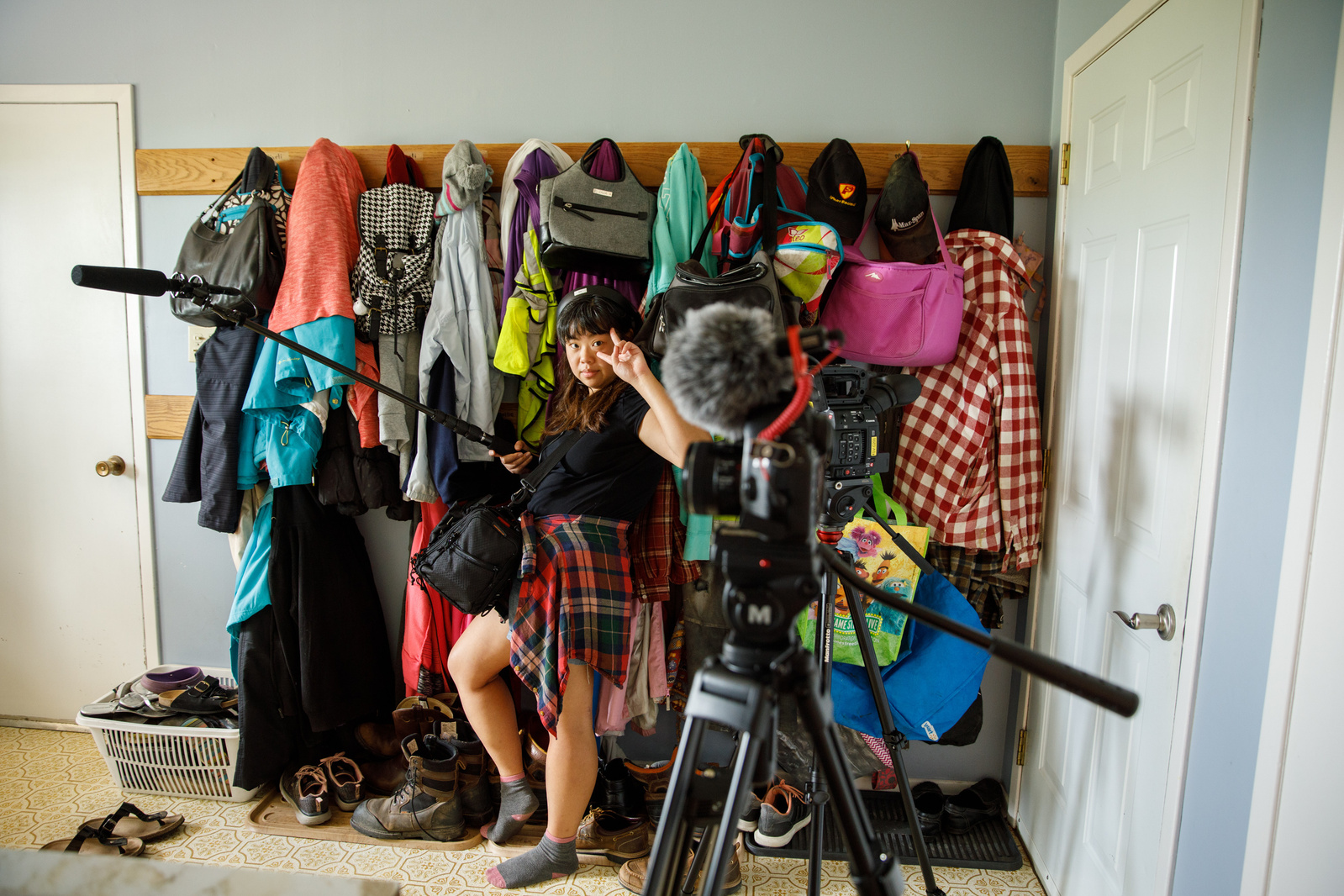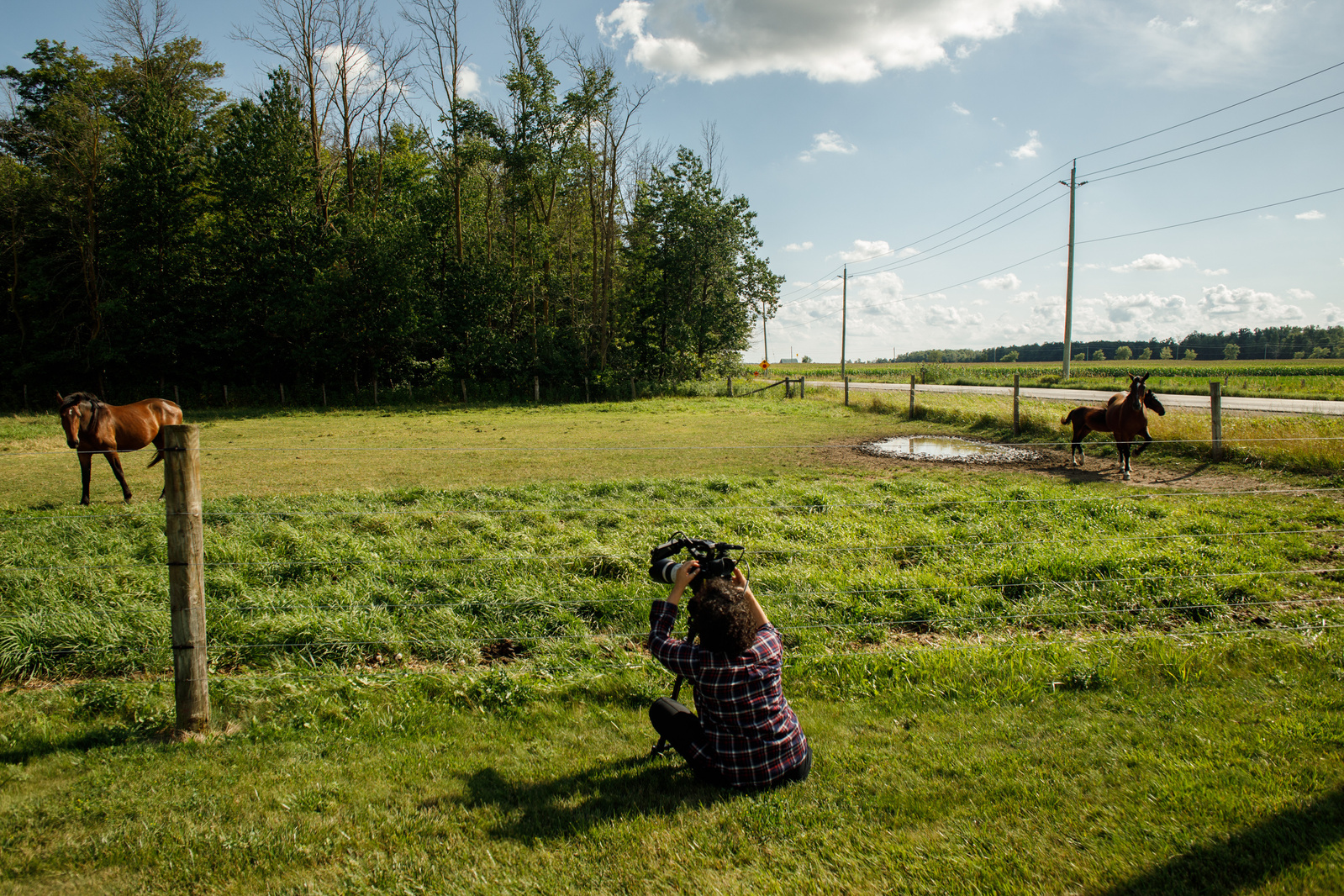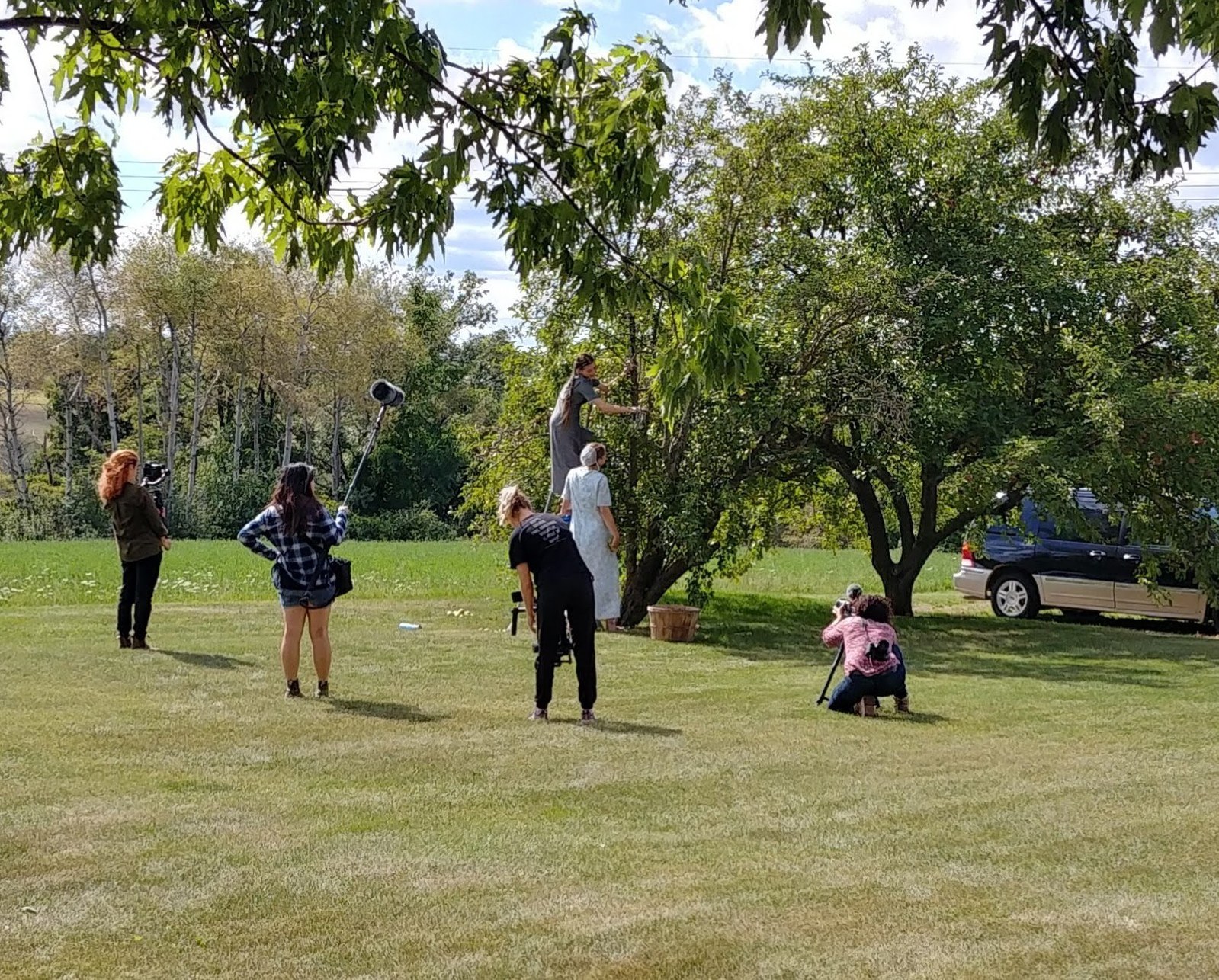 Annie Sakkab
Director/Writer/Producer/Cinematographer/Editor/Stills Photographer
Born and raised in Jordan, Annie Sakkab is a Palestinian-Canadian photojournalist and filmmaker based in Canada and the Middle East. Annie seeks to explore long-form visual storytelling with a focus on women's issues and social justice. In 2015, she won two awards for her video stories' Hearts of Feather' and 'To Be a Boy' from the News Photographers Association of Canada (NPAC). She also has the experience of working as video producer and filmmaker, since 2016, with United Nations High Commissioner for Refugees (UNHCR), developing short stories of Syrian refugees in both Jordan and Canada, giving her the ability to shoot, edit and cut to the heart of the story quickly. She is fluent in both English and Arabic.
Paul Lee
Producer
Paul Lee specializes in producing first shorts and first feature films for new and emergent filmmakers, as well as human rights/social justice films, environmental films, women's films, gender issues films, LGBTQ films and Asian films ( https://www.imdb.com/name/nm0497997/ ). In addition to producing films, Paul also curates museum exhibitions and prepares programming for film festivals around the world. Paul also makes his own films: Berlin-premiered THICK LIPS THIN LIPS (1994, 200+ festivals, 9 awards), Sydney-premiered THESE SHOES WEREN'T MADE FOR WALKING (1995, 150 festivals, 6 awards), Berlin-premiered THE OFFERING (1999, 500+ festivals, 72 awards). Paul was educated at the University of Toronto (Hon.B.Sc., M.A., PhD) and York University (M.B.A., M.F.A.), and divides his time working in Hong Kong, San Francisco and Toronto.
Amanda Ann-Min Wong
Sound Recordist
Amanda Ann-Min Wong is a sound artist, filmmaker, and musician. A graduate of Ryerson University's film program, her film "Swim Low" (2016) garnered a nomination for a Best Canadian Short at VAFF. She has recorded sound for over 17 short films, as well as other corporate, music, and fashion videos. She is also a sound designer and composer. In her spare time, Amanda loves rocking out with her queer East Asian band, cutsleeve, which debuted at 2018's Pride Toronto. Born in Singapore, she now lives in Toronto.
Vanessa Tignanelli
Additional Cinematography
Vanessa Tignanelli is a documentary photographer and videographer currently based in North Bay, Ontario, Canada. Her expertise lies in capturing the essence of a person, a place, a story. Combining her training in conceptual art, journalism and filmmaking gives her work a unique lens, and goes beyond the typical headshot to the more significant environmental portrait. She brings this to everything she documents, whether it be a personal family photoshoot or journalistic assignment. Vanessa's work has been recognized by the Royal Family, NPAC National Photographs of the Year Awards, Duke of Edinburgh Awards, and InFocus Photo Exhibit and Award. She is a graduate of the studio art program at University of Guelph and the photojournalism program at Loyalist College. Her work has appeared in publications such as The Globe and Mail, Bloomberg, VICE, Photographers Without Borders, PhotoEd Magazine, Play Magazine, and The Waterloo Region Record.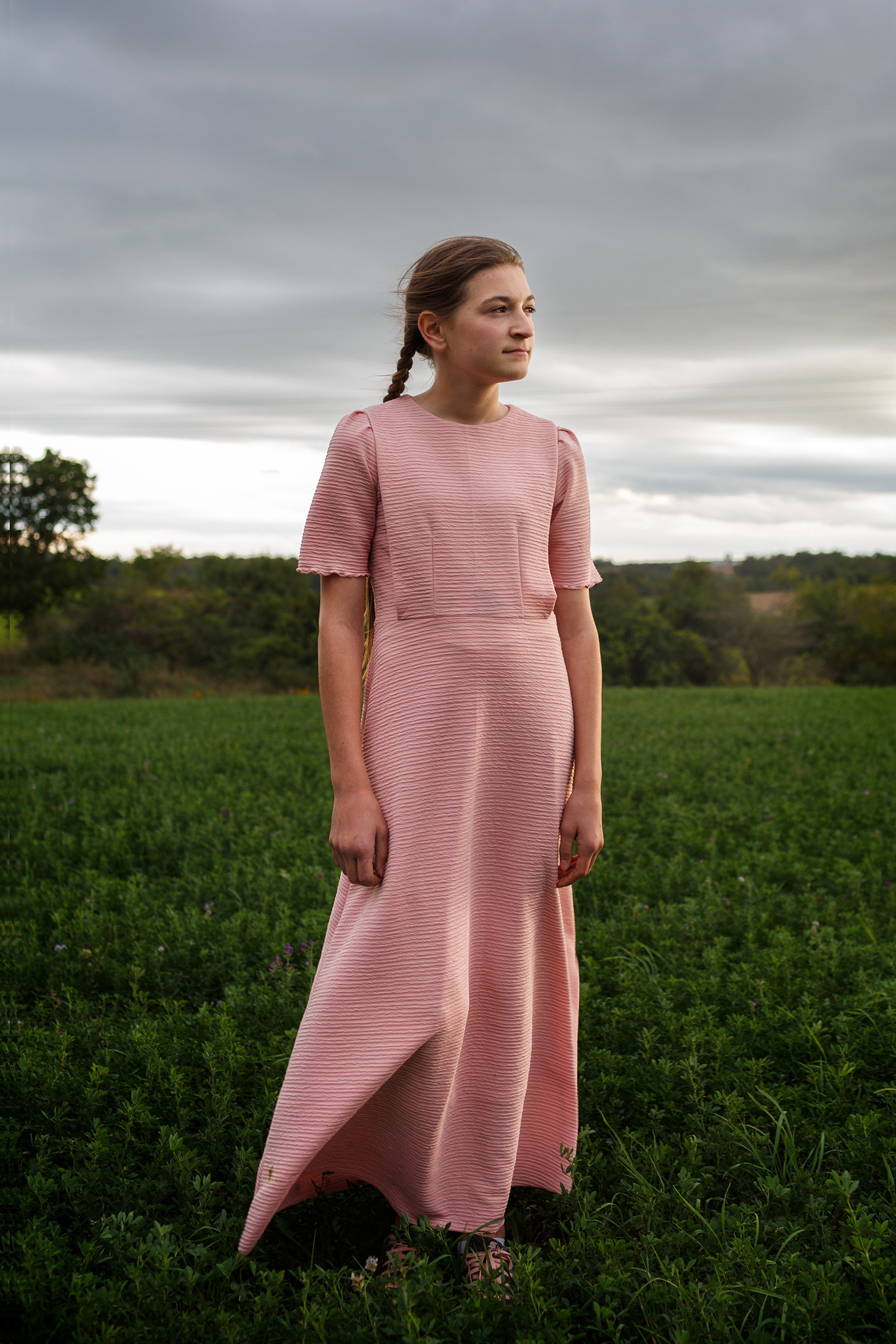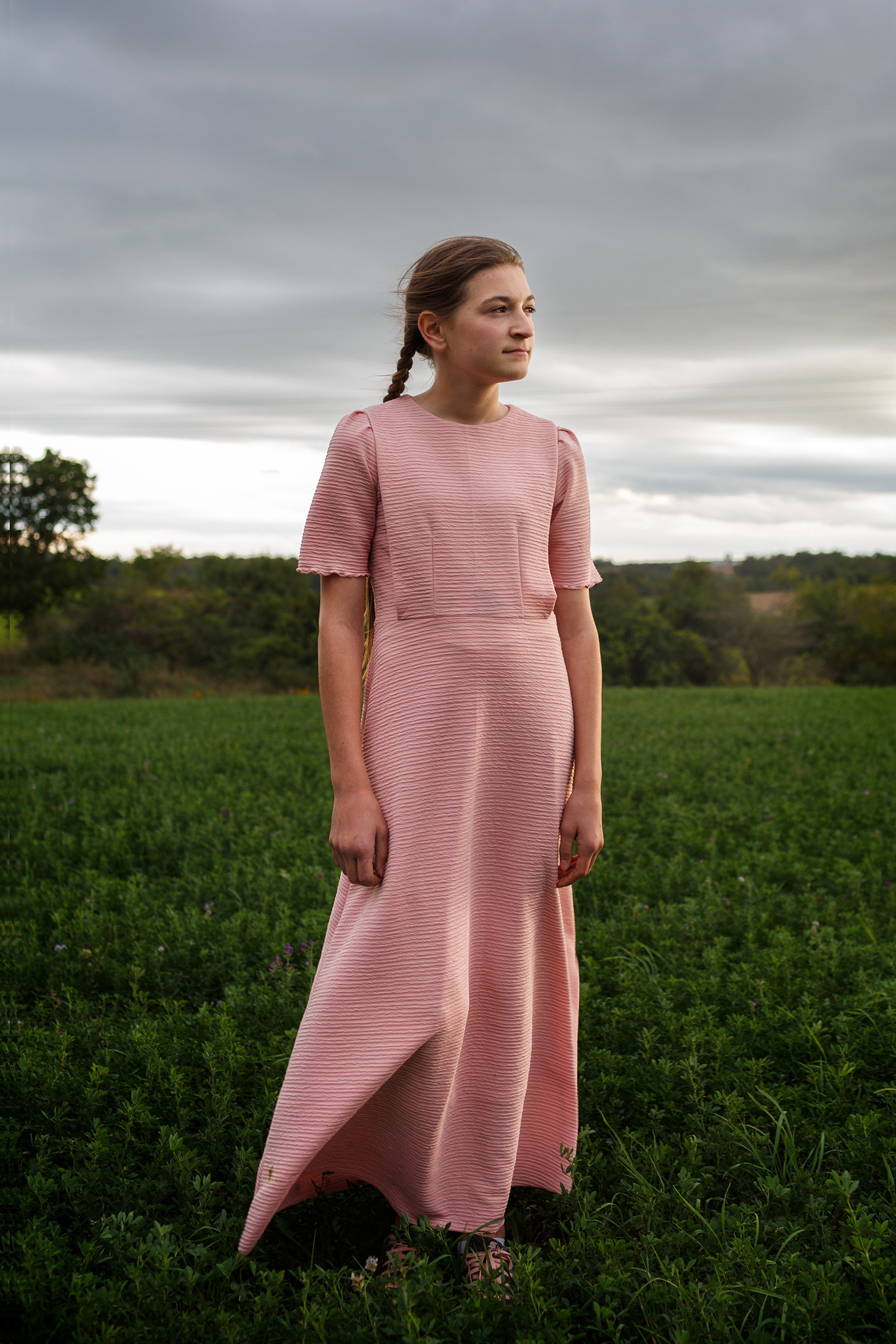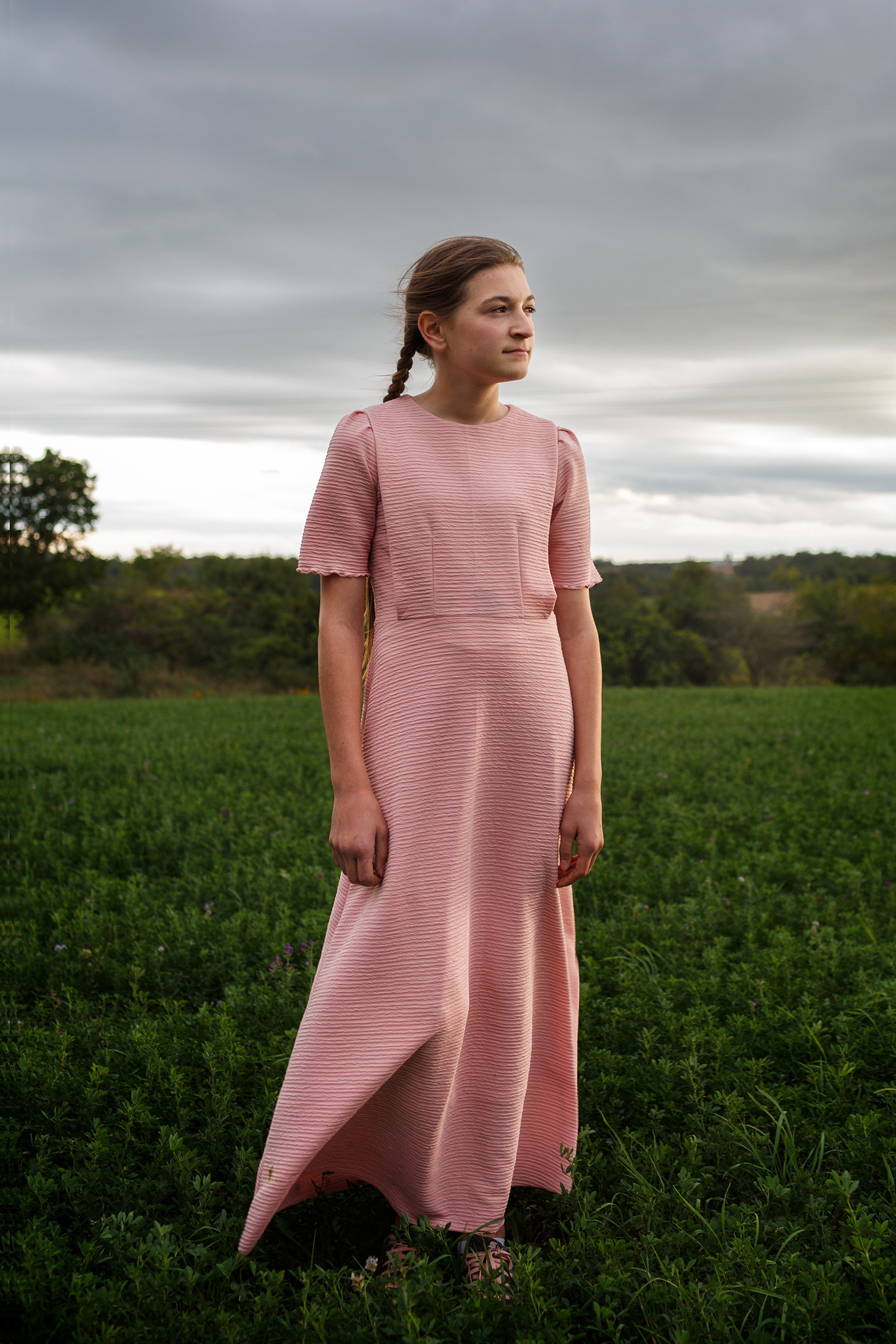 For sales enquiry please contact
B707 Productions Inc.

Annie Sakkab
+1416 315 1760
annie [@] anniesakkab.com
Press links
CBC Watch exclusive first-run feature docs from the 2020 Hot Docs Festival at home on CBC
Yorkton Film Festival Hollie's Dress is nomitated for an award in the Children/Youth Production category
playbackonline.ca Hot Docs aims to honour filmmakers with 2020 selections
Yorkton Film Festival Golden Sheaf Awards presented for 2020
Independent Shorts Awards May 2020
PLAYBACK Magazine Hot Docs aims to honour filmmakers with 2020 selections

Now Toronto Hot Docs 2020 movies to premiere on CBC Gem
The Buzz Hot Docs at Home – documentary festival partners with CBC to bring screenings online
Sewcialists How Sewing and Religion Intersect: A Mennonite Story