Breaking Down Stereotypes in The 21st Century No matter how much we talk about indigenous history, it is never enough.
We continuously hear in conversations how "drunk natives are" or "they do not pay taxes" or "why can't they just get over it." These attitudes and stereotypes are deeply rooted in the lack of understanding of colonial history and inter-generational traumas.
Many indigenous students trying to navigate the educational system at universities, colleges, or schools have to deal with these racist and hurtful statements from students and teachers alike. For those who are still working to reclaim their identity and learn about their history, not only do they have to fight back against these stereotypes, but they also are traumatized by what they are learning about Residential Schools, the Sixties Scoop, and the Millennium Scoop.
"Some of the indigenous students that show up at the door are traumatized by what they are learning." Betty Carr-Braint, Cultural Advisor and Councillor at First Peoples House of Learning (FPHL) at Trent University, explains.
"Often, Indigenous students are struggling with the ongoing impacts of colonization and historical trauma. They are also learning what it means to be a learner at a University, where there is often little Indigenous representation. "Carr-Braint says.
The most significant barrier for indigenous students is the ability to step in fully as who they are. Many leave their community and their family that have supported them behind and come into a strange place. When Carr-Braint reached out to the students two years ago for a photo poster series to fight these perceptions and break down the barriers they face, many stepped in. She and I worked with the students to identify those perceptions and then countered them through photo messages captured in and around Trent University campus.
Hamilton-born Angeni Lovelady grew up in Penetanguishene on the shores of Georgian Bay, now connected to the Peterborough / Nogojiwanong area. Lovelady are First Nation mixed race Anishinaabe and non-status.
"As an Indigenous student, racist comments and microaggressions are a part of my everyday experience," Lovelady explains.
"I am used to these comments, but that doesn't mean it doesn't hurt me when people make them. Sometimes when we hear these comments so often, it can seem like they become a part of our identity."
The final posters, 'Breaking Down Stereotypes,' were revealed at the 44th Annual Elders & Traditional Peoples Gathering at Trent University. Each participating student identified who they are and where they are from in front of a packed auditorium as they each held their picture. It was a beautiful and powerful moment to see and experience.
"When I stood in front of the lecture hall full of visitors from across Turtle Island and declared who I was, it was empowering," Lovelady said.
For Carr-Braint, she felt she needed to create a safer space for students to navigate.
"The vision I had that things could be different for them," Carr-Braint said.
For Martina Desjardins, her heritage is important to her. She is a non-status Métis and a current archaeology student at Trent University. For most of her life, pieces of information about family history and culture were missing. Her great-grandmother lost her status when she married her non-Indigenous great-grandfather due to laws placed on Indigenous peoples at the time. Her grandmother was forced to disconnect from her culture and could not teach future generations about her Cree culture.
"The negative stereotypes that surround Indigenous peoples and communities do great harm to reconciliation and teaching. This poster series allows me, and others like me, to experience and share the truths of our heritage and our culture. While we may never "get over" what happened to our people, I hope that we can heal from it and that understanding will be shared," Desjardins explains.
Breaking Down Stereotypes photo series is on display at The Robert McLaughlin Gallery in Oshawa from Nov. 17 to Dec.13, 2020.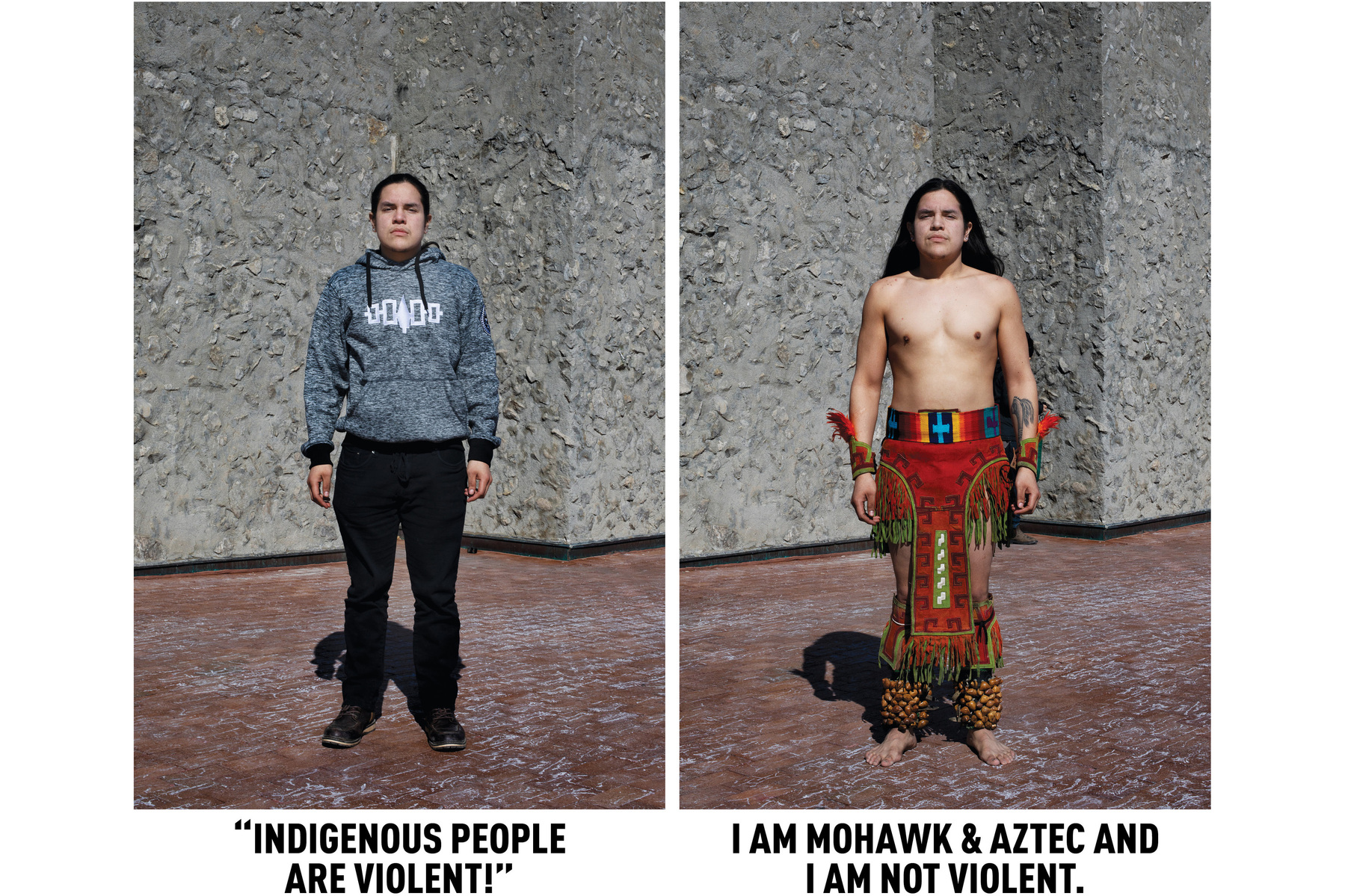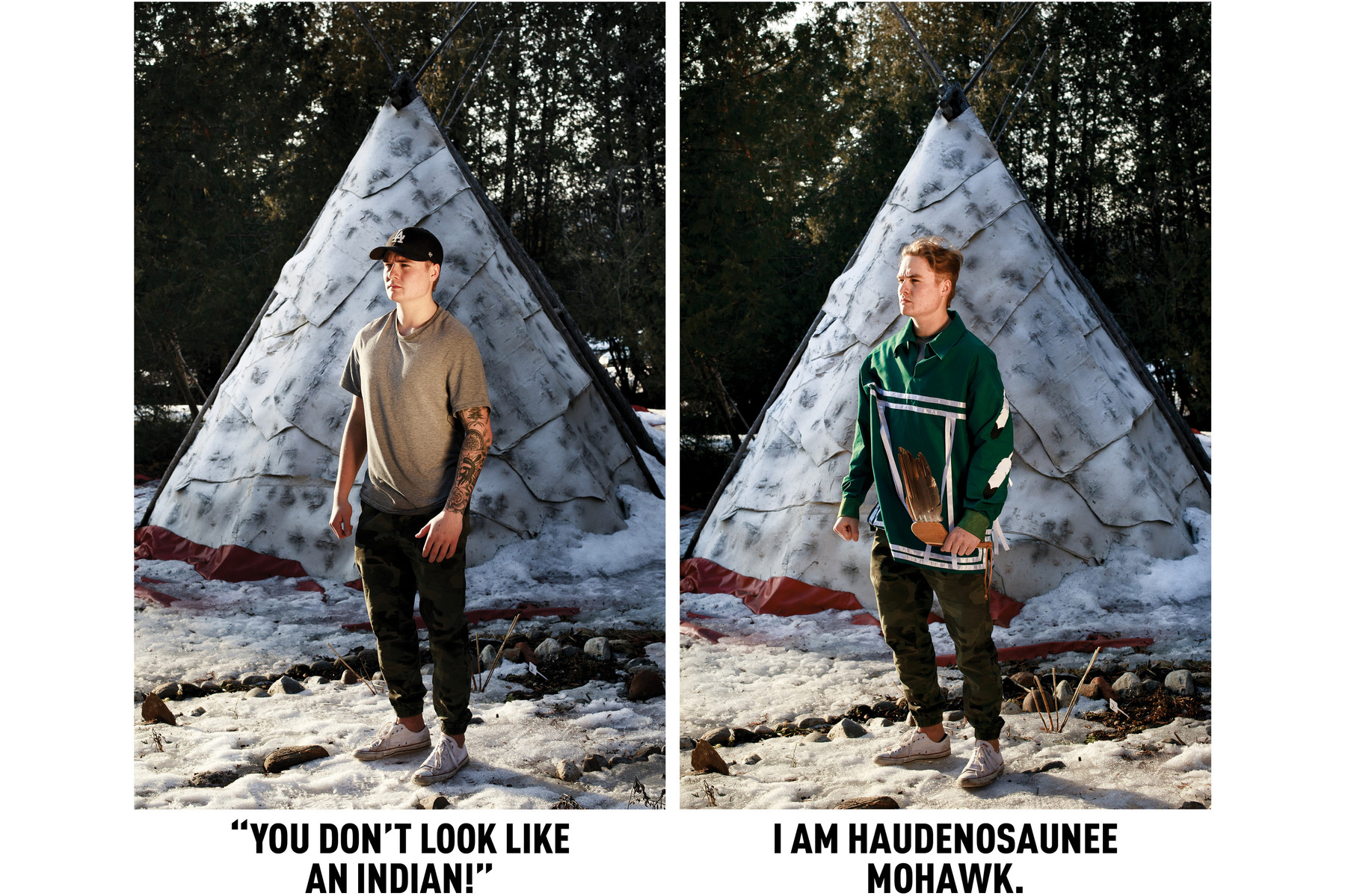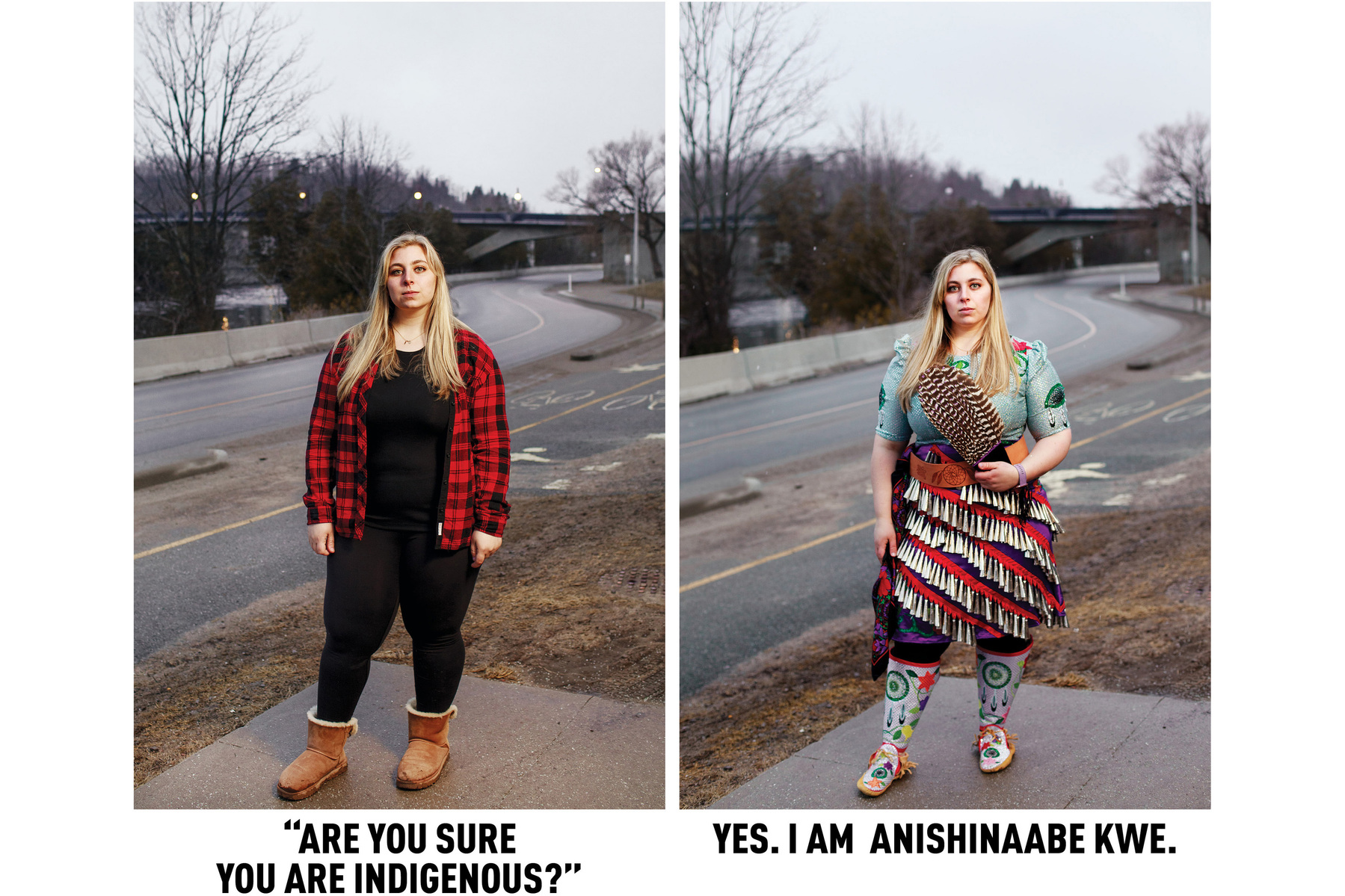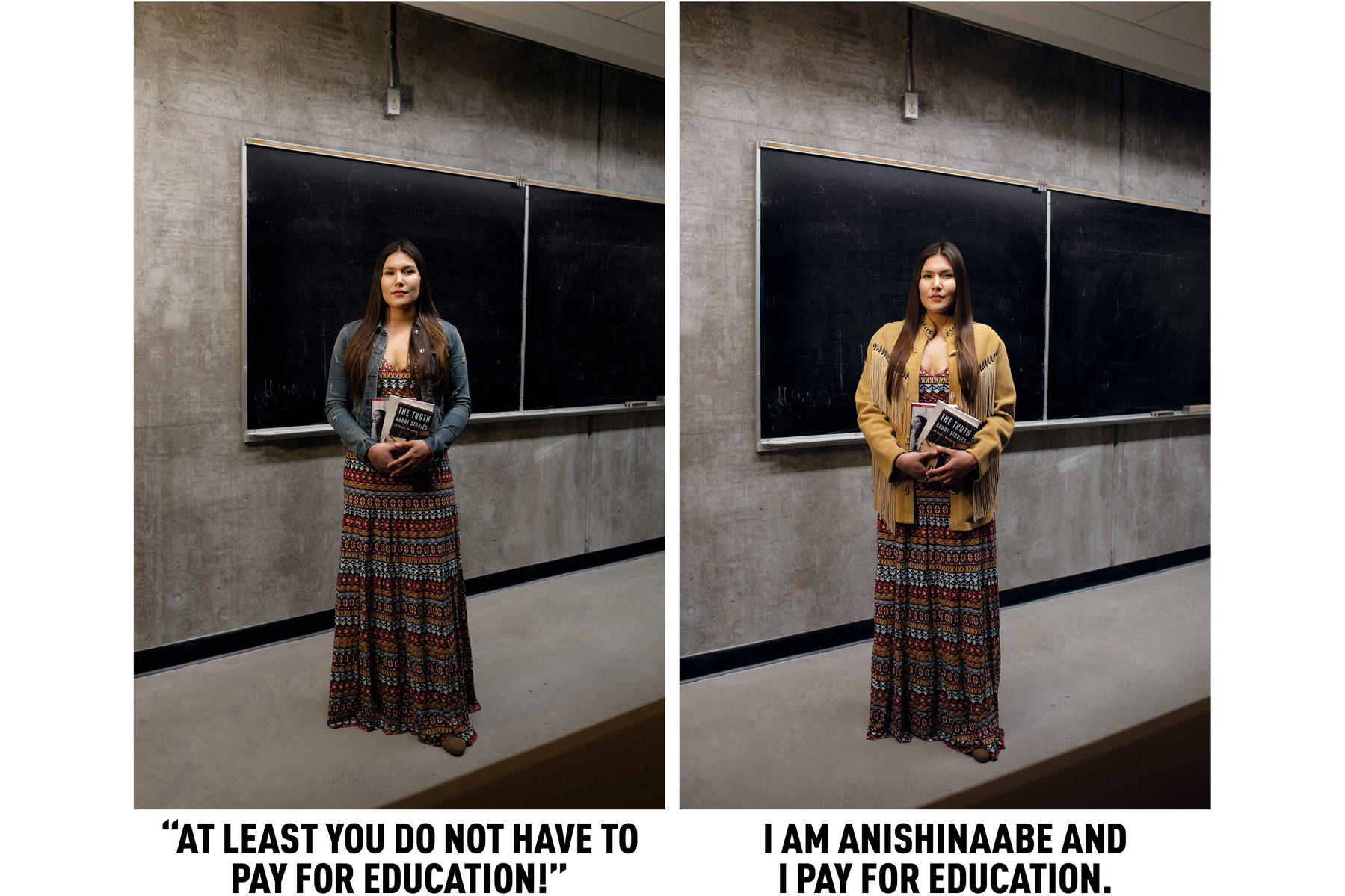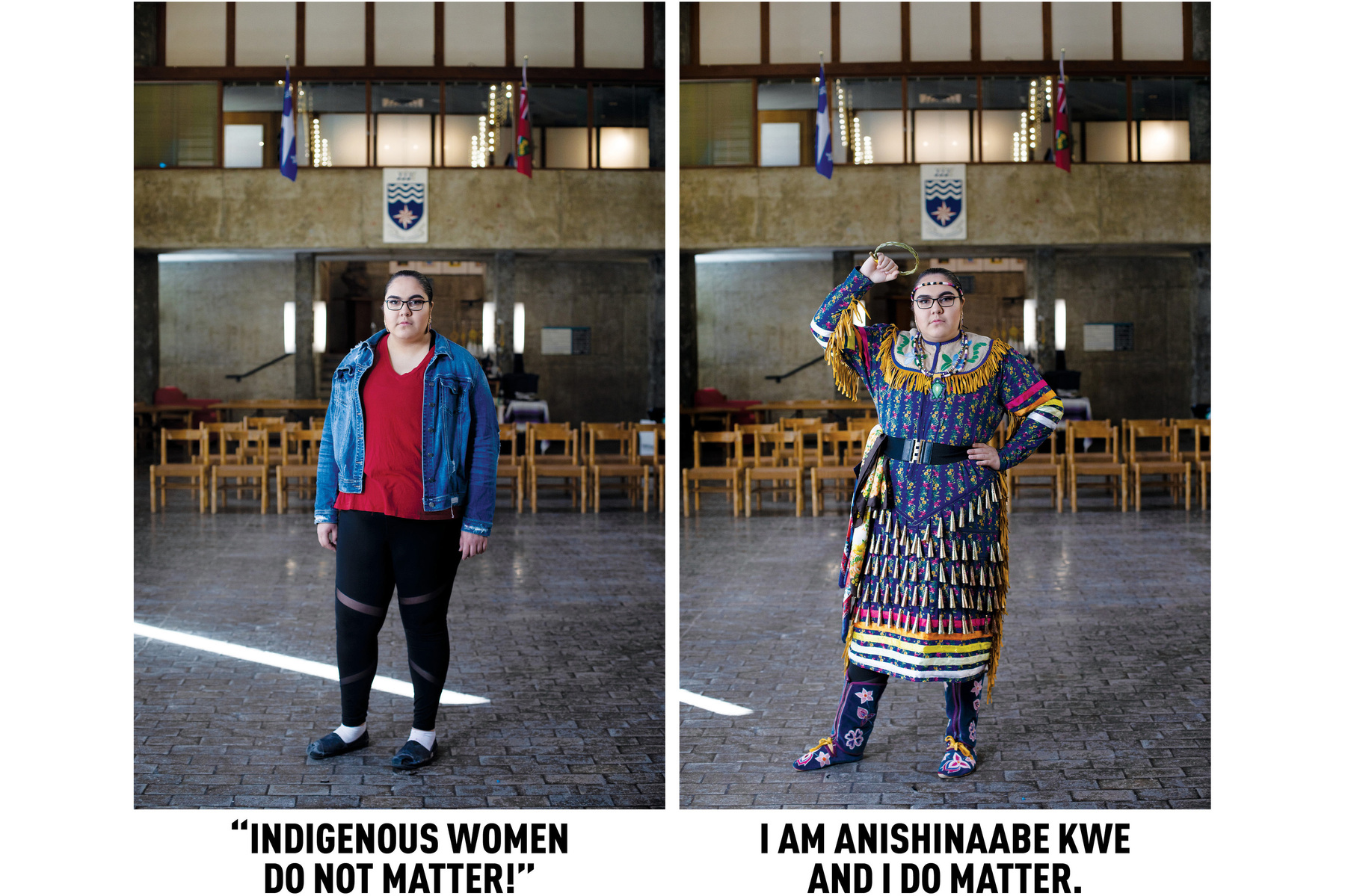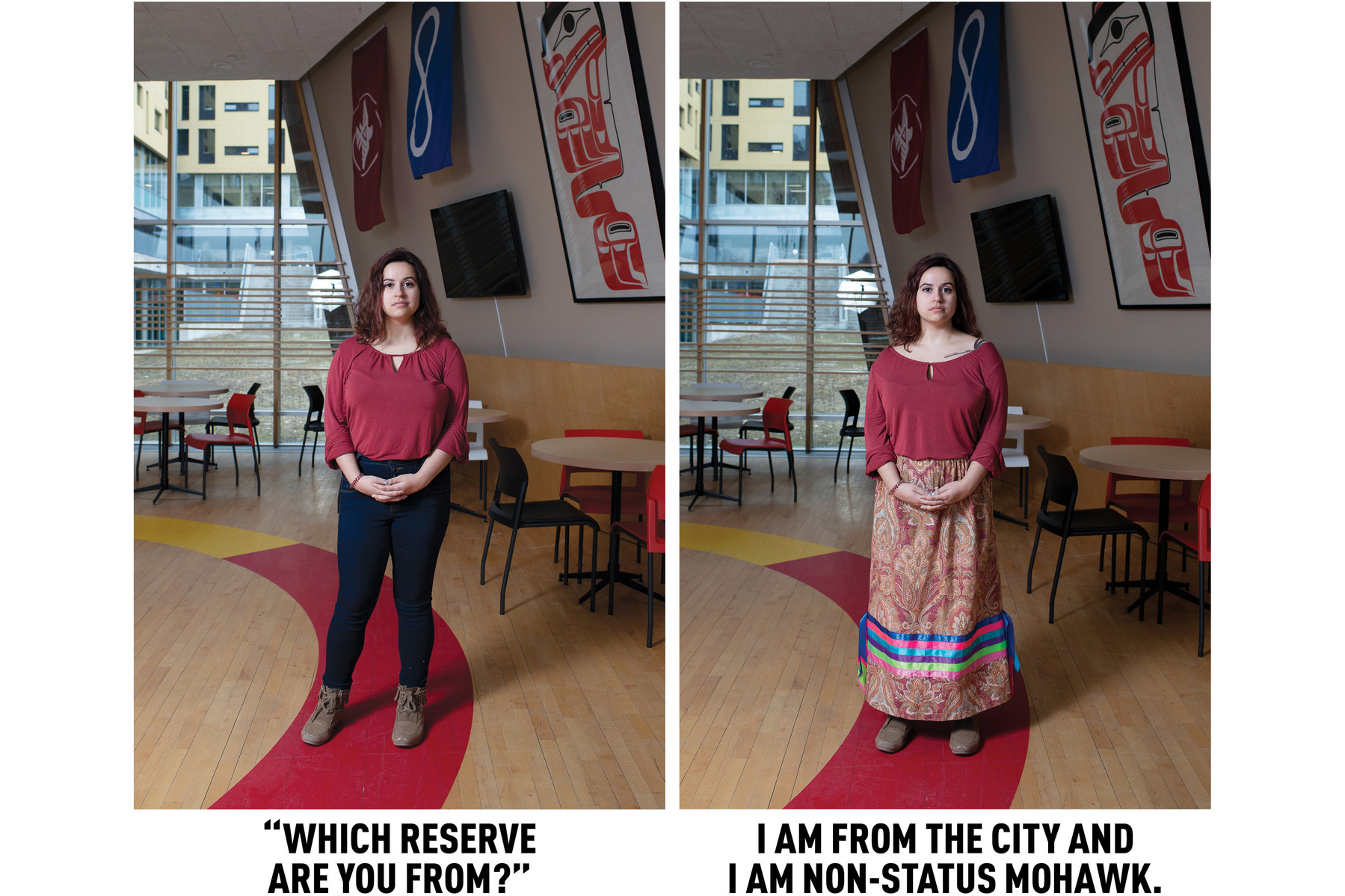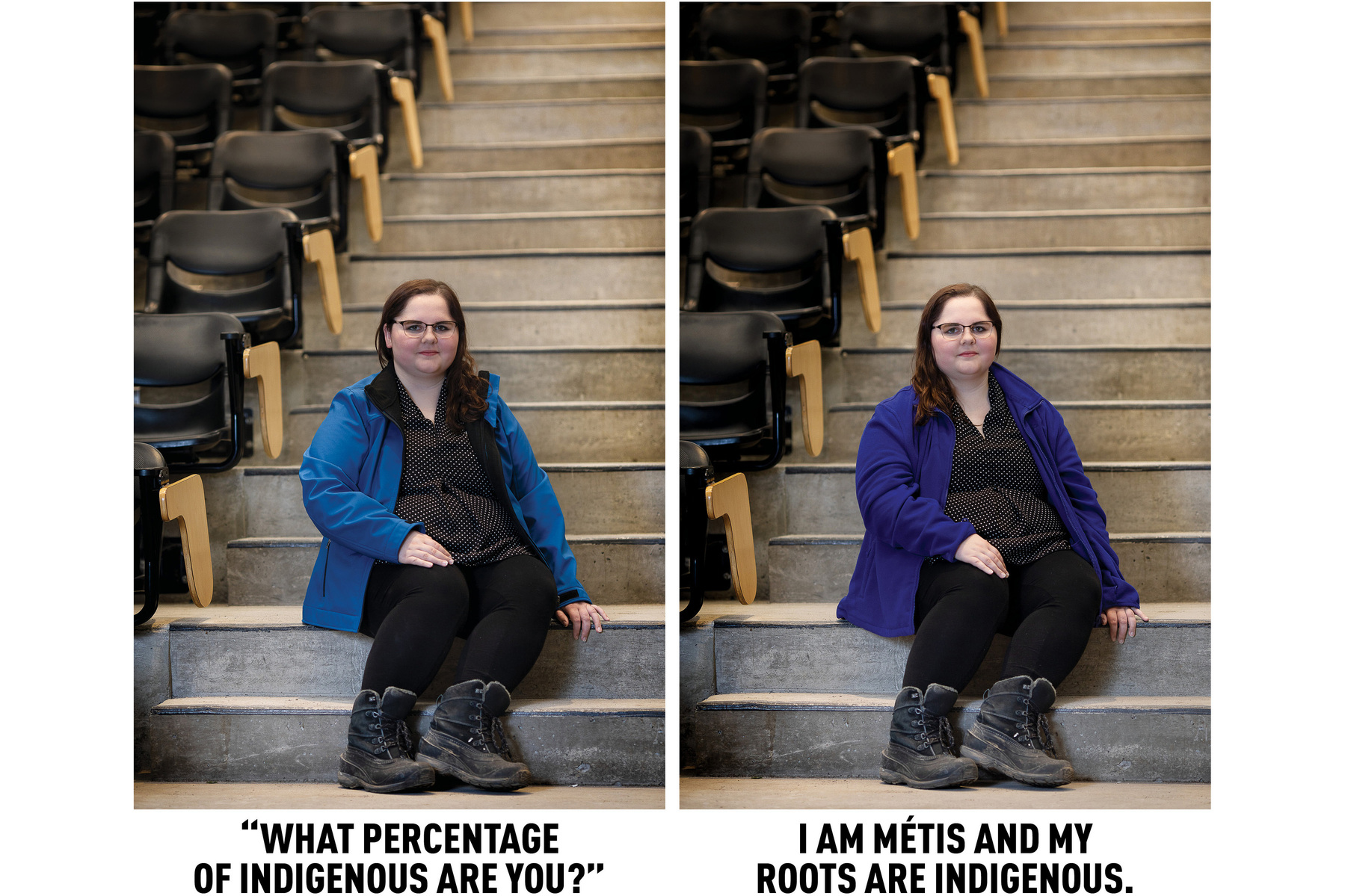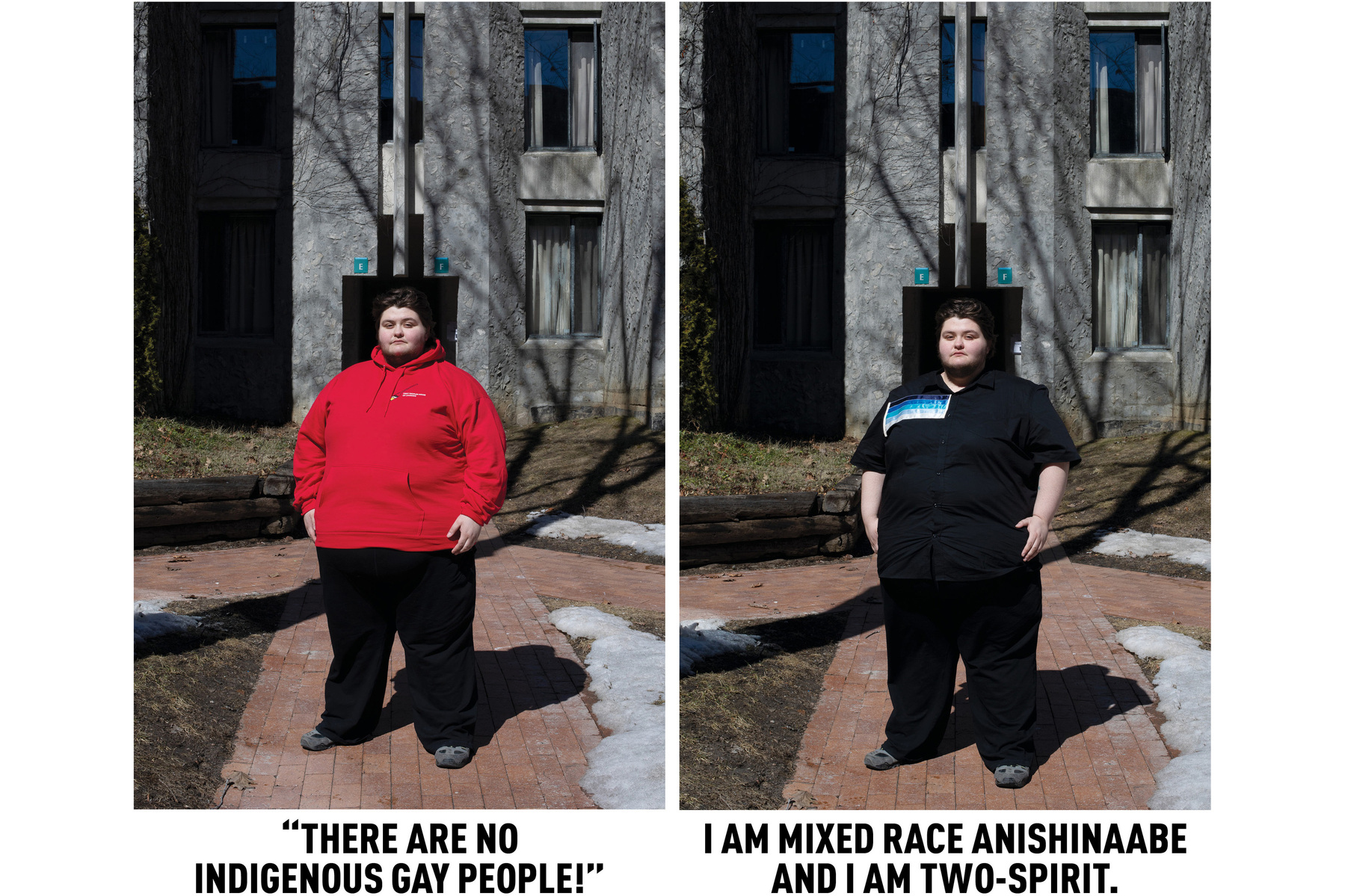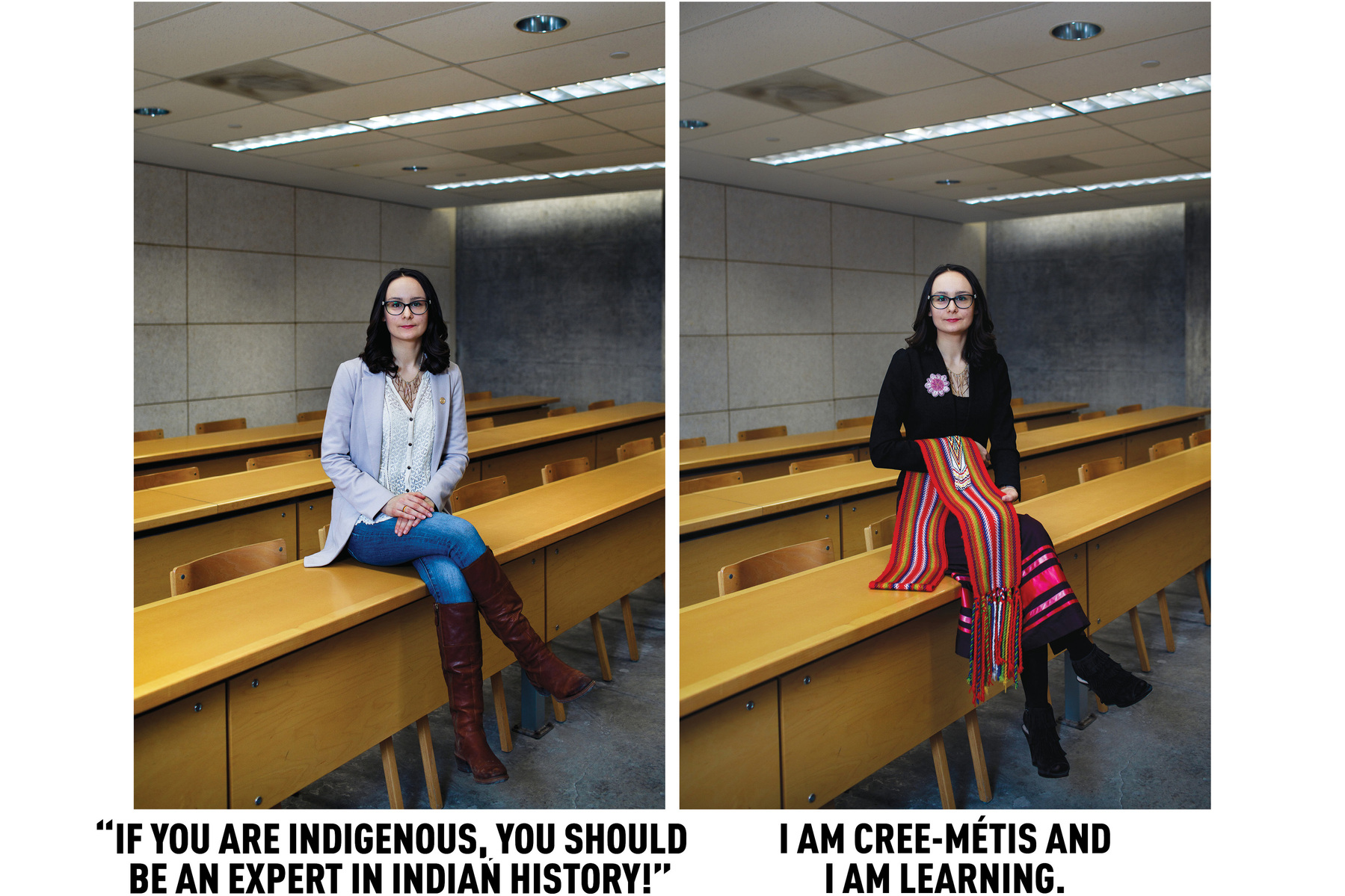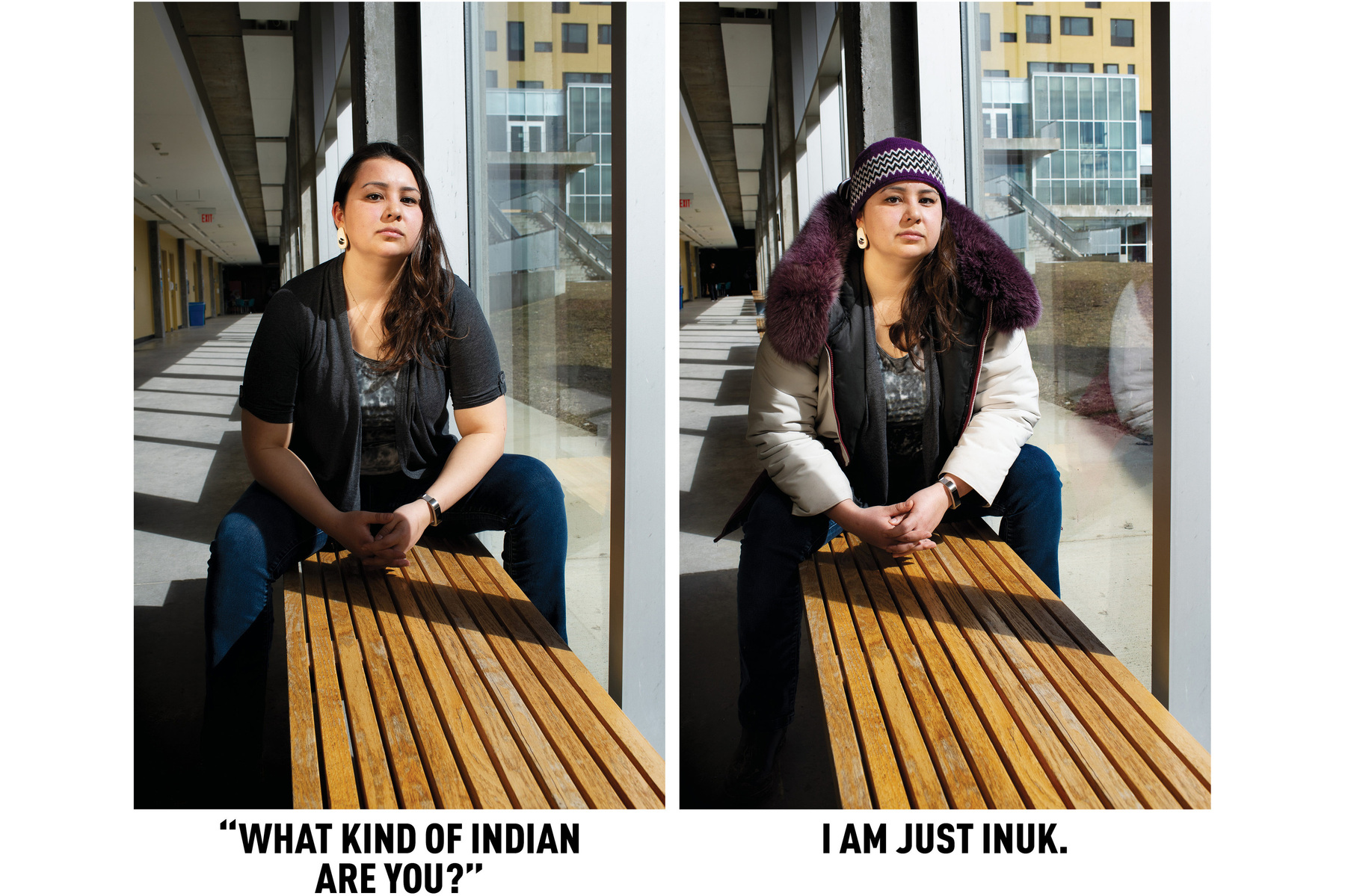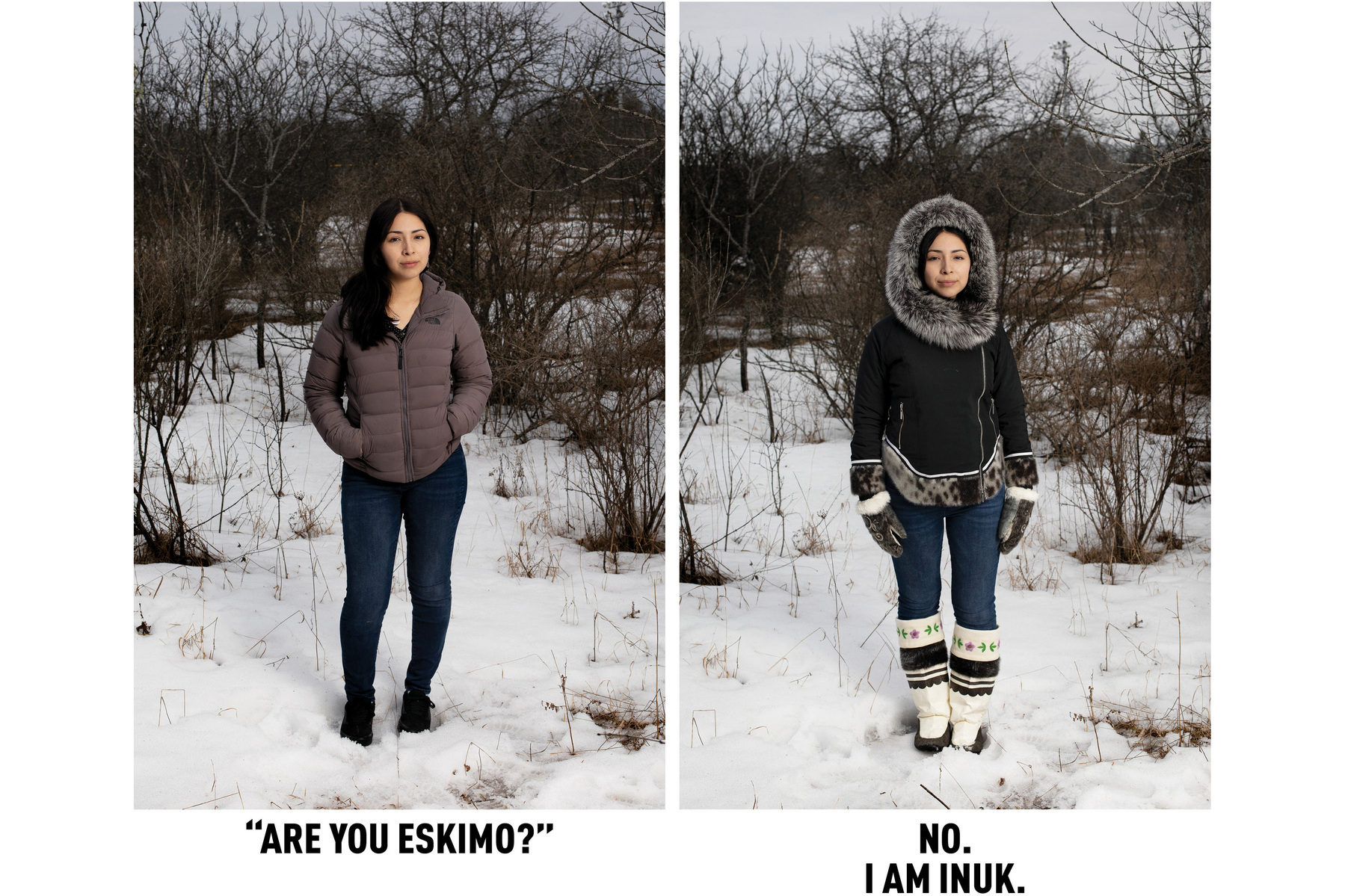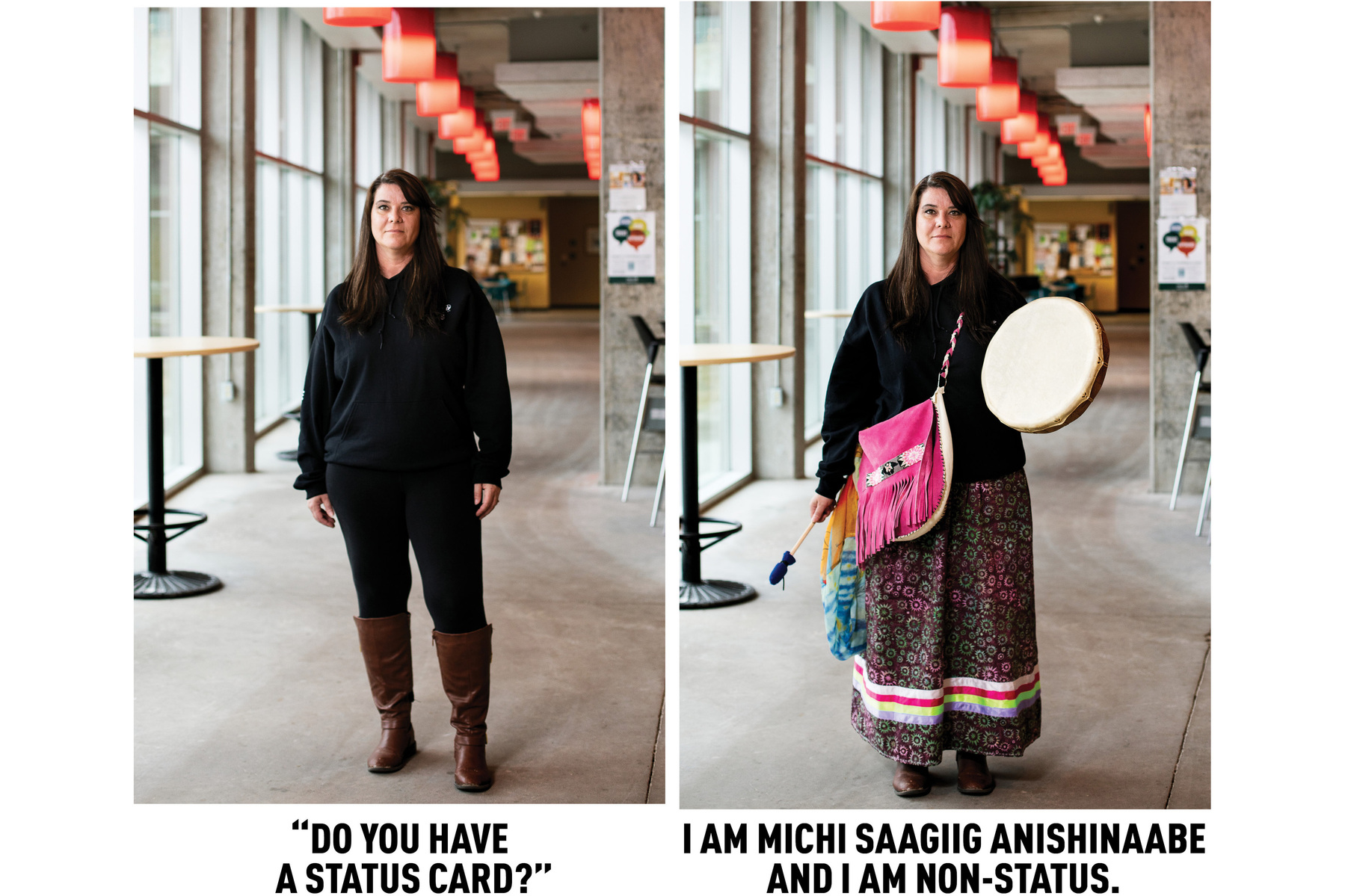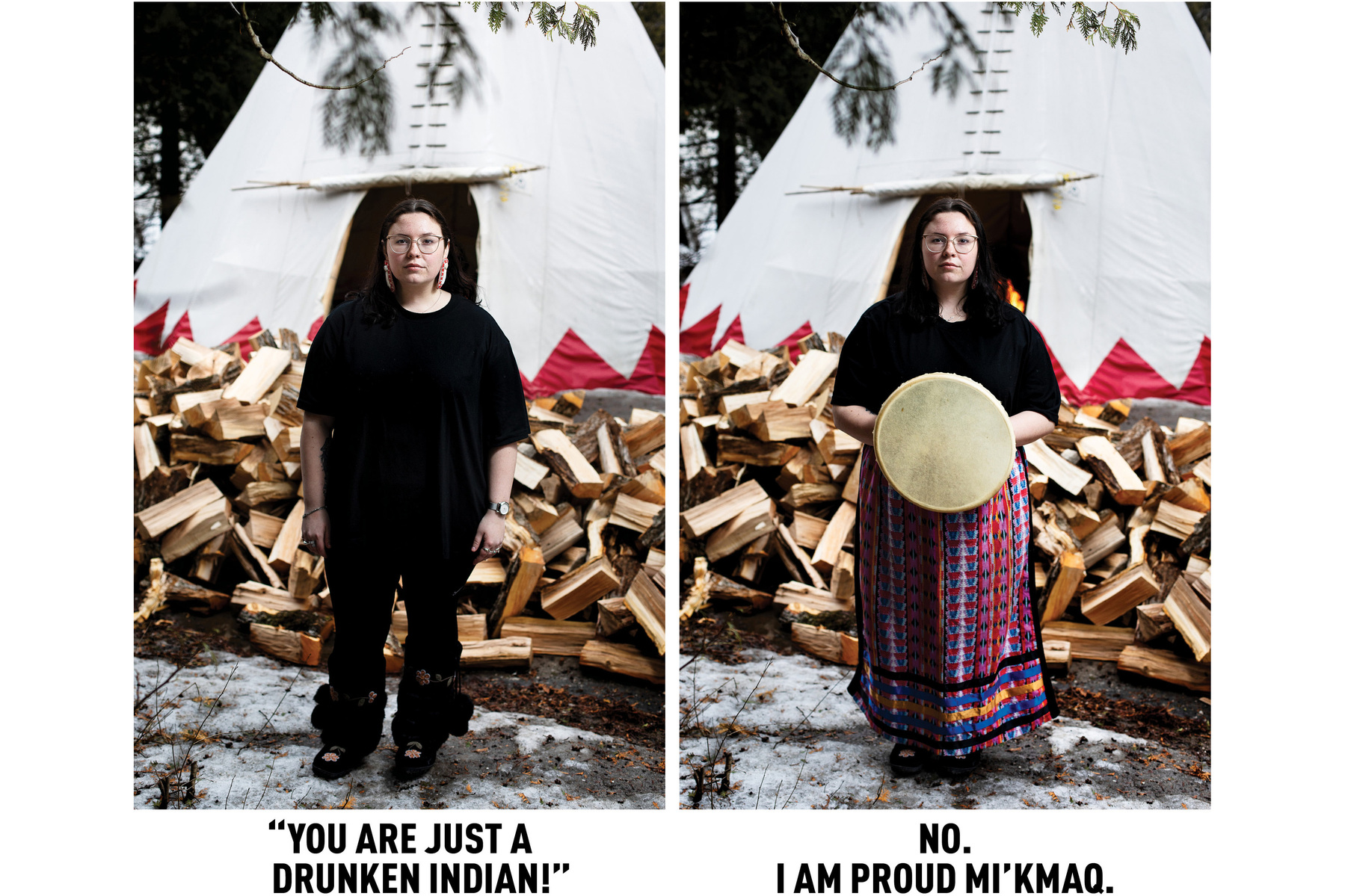 Written by Betty Carr-Brandt
First Peoples House of Learning, Trent University
"Often, Indigenous students are struggling with the on-going impacts of colonization and historical trauma. Students are often struggling with their identity, working at reclaiming their identity, or may even be in the process of learning who they are as Indigenous peoples. They are also learning what it means to be a learner at a University, where there is often little Indigenous representation.

Throughout the years, we have heard from our students, the hurtful and often racist remarks they hear. Comments such as, "you don't look like an Indian" or "let's ask her/him, they are native", thinking Indigenous students are experts on all things native, or "are you sure you are Aboriginal" and the list goes on.
We have been working to change these perceptions. To this end, we have been exploring how to counter these messages. It took us some time to find enough financing to create a project that would help us to create a poster series, called "Breaking Down Stereotypes". We felt it was time to have Indigenous students speak to the truth of their experiences. We reached out to Indigenous students across Trent University and asked them to volunteer to be part of a Poster series that would look at breaking down the stereotypes they were facing. We felt that this would also eliminate some of the barriers that our Indigenous students face on a daily basis. We had the students choose which stereotype they wanted to speak to and we then countered the stereotype through photo messaging."